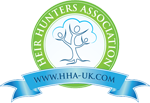 HHA RESEARCH ORG UK
Professional research to trace missing beneficiaries to unclaimed estates and financial assets
Welcome to HHA Research
HHA Research is a service that sits under the umbrella of the Heir Hunters Association (HHA) organisation. The HHA has hundreds of subcribers across the world, who are involved in tracing heirs and beneficiaries to unclaimed intestate cases and unclaimed financial assets.
The research team was established in 2014 as part of the natural progression and dynamic expansion of the HHA as an all round, one-stop provider of a range of associated support services.
The SERVICES we offer are wide and varied. We are not genealogists; instead we focus very much on tracing living people who are entitled to claim or receive money under the terms of a will or as a result of intestacy – often where they are unaware of their entitlement.
The very nature of the business means that our work has to be undertaken in a precise and exact manner, which can require considerable time and patience. We also need to employ tact and diplomacy when dealing with people in personal and sensitive circumstances.
Our clients are closely involved in our cases. To many of them, our work is not about the money they may receive but the tracing of long lost or unknown family, often in other countries. The use of powerful computer technologies enables us to track their case file in real time through associated websites.
Much of our work flow comes from clients who respond to our sister site http://www.unclaimed-estates.org.uk, as well as the various news and communication channels operated internationally by the HHA.
The HHA sponsors and encourages http://www.fpar.org.uk: an independent organisation for the probate and asset research industry conserned with standards and ethics.