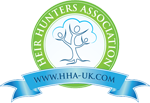 HHA RESEARCH ORG UK
Professional research to trace missing beneficiaries to unclaimed estates and financial assets
Services
The key service options available from HHA Research include:
Probate research – linking heirs to unclaimed estates who have responded via our sister website http://www.unclaimed-estates.org.uk. In general, this involves tracing heirs often in other countries across the world, contacting and collecting proof of entitlement, and submitting claims to HM Government Legal Department (BV Division) on behalf of a client.
Administering estates that have been claimed on behalf of signed clients. This involves ensuring debts/taxes are paid, tracing and collecting any hidden assets, distributing final funds to entitled heirs, and liaising with other probate research firms who may have signed heirs to an unclaimed or unsettled estate.
Administering estates that have been claimed by an heir who lacks the knowledge and experience to follow through with legal obligations under the Intestacy Laws.
Working with other administrators who have claimed estates on behalf of their own signed client(s), to which our clients have valid claims. This involves dealing with disputes where there may be conflict over rights of inheritance, proof of entitlement and a myriad of other factors.
Family history for clients who wish to expand their family tree further back in time or who want to trace specific living relatives and be put in touch. This latter is clearly a sensitive and delicate matter that requires tact and diplomacy as well as high professional standards and client confidentiality.
Tracing lost or unclaimed assets – our dedicated team of asset researchers can trace errant funds held by finance organisations, lost pensions, savings, investments, life insurance, dividends, shares etc. Often we are retained by financial institutions to track down beneficiaries to such moneys, usually where the original asset owner has died.
Tracing lost heirs to willed and intestate estates for executors and administrators of estates. Our sophisticated databases can access data over a wide spectrum of activities, enabling people to be located quickly and economically.
Special projects – we are often asked to handle unique and unusual cases. We welcome interesting and challenging assignments that will tax our research team or the organisation as a whole.
Fees – we are happy to work via billed fees or on a contingency basis (i.e. no win, no fee system) with no advance fees. In some cases, clients choose to pay advance fees in return for a lower contingency commission.