Our Team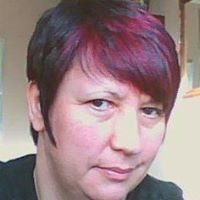 Shirley Obrzud
(Scotland Researcher)
United Kingdom
Shirley's first steps into research began with a small hand drawn family tree to explain the family members in a photograph of her great grandparents wedding. This fuelled a curiosity about the rest of Shirley's family history.
About 10 years after she started researching her family tree Shirley decided that she should take some night classes in family history research to support her knowledge so that she could start her own Genealogy Research Business which has been growing since 2005.
Shirley's genealogy skills have been instrumental in helping her expand into Probate Research and being based 30 miles south of Edinburgh is perfectly placed to work on Scottish cases which need visit's to New Register House to help with their completion.
As a member of the HHA and FPAR Shirley is looking forward to the future and expanding her research business by working along with Maurice and the other Heir Hunters Researchers team members.
When Shirley is not visiting Register House or researching in her office at home she enjoys life with her husband and 3 boys who are growing into young men she is very proud of with the eldest turning 21 soon while Shirley's middle son is 16 and about to start his studies for his Higher Qualification's while the youngest at 9 is the life and soul of Shirley's family.
« Back
Copyright © 2020 - HHA Research Org UK. All Rights Reserved