Our Team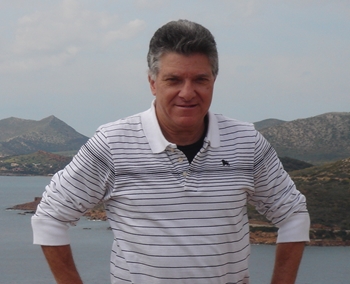 Paul Anastasi
(Greece / Cyprus Researcher)
Greece
Paul Anastasi lives in Athens, Greece and provides research in the neighbouring countries bordering Greece (e.g. Turkey, Bulgaria, F.Y.R. Macedonia, Albania, Croatia, Serbia and Romania).
Paul is an Anglo-French-Greek investigative journalist and private investigator/detective living in Athens. He was born in Cyprus and has a totally British education, from kindergarten to the universities of Southampton and London. He is trilingual in English, French and Greek.
Paul entered the world of private investigations as a natural extension of his international journalism career, where he focused on in-depth investigations for the media and for his own books. His journalism career spans exactly 40 years, during which he worked for the Associated Press, the New York Times, the London Daily and Sunday Telegraph, BBC and CNN Radio, and several British tabloids such as the Sun, Daily Mirror and Daily Mail.
The highlight of his career was the disclosure of disinformation and psychological warfare networks of the Soviet KGB intelligence in the Western media, and of "the Kremlins" (as it used to be called in the Cold War years) establishment of numerous front organizations in Greece and the surrounding countries. H wrote three books (in Greek!) on the subject, and as a result won the Goldsmith Award for investigative journalism.
He has also written an investigative book called "Marathon Mysteries", on the historical origins of the evidence on the Battle of Marathon and the legendary Marathon Race. His controversial conclusion? That the legend of the Marathon runner, who died of exhaustion after a 42 kilometre run to bring news of victory to Athens, was just that: an inspiring legend of human endeavour, but a run which never took place at all!
Upon the collapse of the Soviet bloc and the end of the Cold War, Paul continued with investigations into the public and private sectors in an area of the world particularly notorious for its volatility and unstable political and social environment. Namely, South-East Europe (the Balkans), and specifically Greece, Cyprus, Turkey, Bulgaria, F.Y.R. Macedonia, Albania, Croatia, Serbia and Romania.
Paul become involved in heir hunting exactly because of the large emigration flow from these areas to Western Europe, the U.S., Canada and Australia. When persons from these areas needed to find relatives, the hunt would be on in areas ranging from mountain villages of the troubled and even war-afflicted Balkans to sun-drenched holiday islands of Greece and the Eastern Mediterranean in general. He now describes heir hunting as "one of the most interesting areas of the investigation business … there is exhilaration when you can confidently tell someone that they have inherited from a distant relative they probably knew little about".
Paul has three children, a son and two daughters, all of whom are living and working abroad – in Cyprus, France and Australia.
« Back
Copyright © 2020 - HHA Research Org UK. All Rights Reserved