Our Team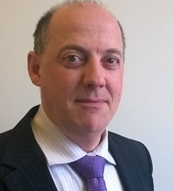 Simon Maxwell
(Research Partner)
United Kingdom
Simon lives in Cheshire and is a graduate of the University of Hertfordshire. His chosen career as a civil engineer requires extensive travel and distant working. This provides the ideal opportunity to combine evening research with meeting clients during his travels. Simon is primarily available to cover the north of England.
Simon embarked on his genealogical experience researching his own family history and investigating two 'legendary stories' over a decade ago. He proved one legend to be true and the other to be a myth. Since then his own family investigations have led to DNA testing with proven links back to 1200 and earlier. Having exhausted researching his own family Simon has branched out to include those of friends and colleagues.
To develop his knowledge and professionalism Simon joined both the Heir Hunters Association and Federation of Probate and Asset Researchers. Now with over five years of experience and fifty Bona Vacantia cases under his belt Simon has developed a wide range of skills to meet the demands created in this challenging environment.
Simon says, 'It's fantastic when you complete your research and reveal a family's history to a descendent. There's always something of surprise or intrigue. Every family seems to have a secret or hidden story. Sometimes the research confirms grandma's stories other times it reveals the truth about things that were never discussed. Every family is different and it is massively rewarding to get those words of praise and thanks for a job well done'.
Simon is now keen to continue contributing to the success of the HHA and FPAR. As a key researcher Simon plays a vital role covering the north as we expand our services into the huge market for unclaimed and lost financial assets.
« Back
Copyright © 2020 - HHA Research Org UK. All Rights Reserved