Our Team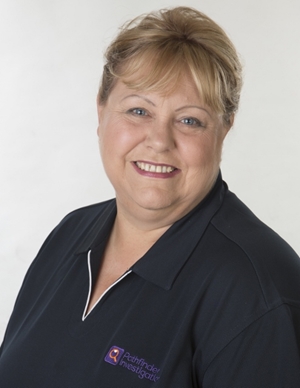 Jan Ross
(Research Partner)
Australia
Jan Ross was a police officer in West Yorkshire Police from 1990-2009. In 1998, she realised that the Police were not investigating Missing Persons effectively or efficiently, leaving the public feeling let down. As a result of her initial and ongoing suggestions for improvement, she was instrumental in creating a new National Policy Document called the "Guidance on the Management, Recording and Investigation of Missing Persons", first published in 2005.
 
In 2004, Jan was the first officer in West Yorkshire to be dedicated to dealing with such investigations on a daily basis. As a result, her team had a 100% success rate for solving current cases over a 5 year period and she regularly reviewed cold cases.

Fascinated by TV shows such as "Heir Hunters" and "Who Do You Think You Are?", and inspired by her great aunt who traced their maternal family tree back to 1371 without the use of computers, Jan managed to trace her paternal family tree back to 1677 within just three months even while working full time. 

In 2010, Jan emigrated to Perth in Western Australia, where she obtained a Business Diploma. In 2013, she set up Pathfinder Investigations Pty Ltd and obtained her private investigator's licence. Whilst much of her routine work is serving court documents, her passion is tracing beneficiaries and reuniting families. Jan gives us an example of her work:

"A man was devastated when his 34 year old sister passed away without leaving a Will. Her boyfriend tried to make a claim on the estate until it was pointed out that they weren't married or de facto and that they'd split up three weeks before she died. The siblings' deceased father had married three times and they were the product of the second marriage. I was engaged to trace their two half-sisters from their father's first marriage. There were several difficulties right from the start: uncertainty of the spellings of the forenames, since they were female the surnames may have changed through marriage, only approximate years of birth, no idea which state they were living in let alone which suburb, and no idea of occupation. I managed to track down Wifey No 3, who was adamant that she knew the maiden name of Wifey No 1, but she was wrong. Even so, I managed to track down both half-sisters and their mother in the Queensland/New South Wales area. What gave me the greatest job satisfaction was not only telling the client that I had found these relatives just before Christmas and his birthday, which was great news after such a dreadful year, but also that they and their children wanted to form a relationship with him. They felt it wasn't their fault that their father had kept them separated as children, so now they could make up for lost time. It's very heart-warming to me to know that my work can make such a difference to peoples' lives."
« Back
Copyright © 2020 - HHA Research Org UK. All Rights Reserved