Our Team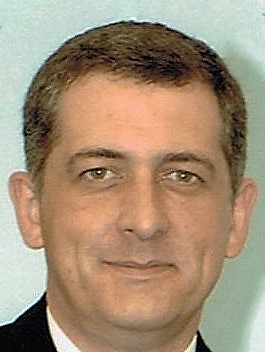 Mark Slawson
(Researcher)
United Kingdom
Mark retired from a 30 year police career in 2016 and now looks to combine his long standing interest in genealogy with the skills and knowledge he gained during his service, working to help others find out about their family's past and tracing family members.
Over the last twenty-five years Mark has researched all branches of his family tree, delighting in uncovering the stories behind the names, the tales of joy and tragedy and discovering a few unique characters along the way.
When challenged to find a relative's father who had been absent since his son's birth, Mark, using nothing more than a single photograph of a man in uniform and a name, located three previously unknown siblings living on another continent. All four have since met, exchanged stories and photographs and now regularly stay in touch. He is currently working on a similar project for a friend, tracing their family members from little more than a box of old photographs.
Mark loves a challenge and does not like to fail at a task. Using his investigative skills and every resource available to him Mark will leave no stone unturned.
Mark is married with two teenage children. He is hoping to develop his own business and, having joined HHA-Research, is looking forward to working closely with Maurice and the other team members honing his skills and expanding his existing knowledge.
Mark lives in Buckinghamshire and so is ideally located to conduct research over this and surrounding counties. He is also very familiar with London (having lived and worked there over thirty years) and is within easy travelling distance of London should his work take him there.
« Back
Copyright © 2020 - HHA Research Org UK. All Rights Reserved