Our Team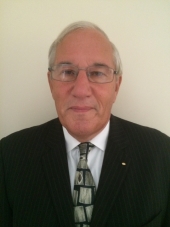 Ron Cope
(Researcher)
United Kingdom
Ron is semi-retired after an active work life.He spent over 30 years in the Cheshire Police and the Greater Manchester Police prior to retirement.He retired with the rank of Inspector and spent many years both in uniform and as a detective.Prior to this he was an Inspector in the old Royal Hong Kong Police Force in the 1970's.
Since leaving the Police he has held supervisory and managerial positions in the Security industry.He is married with three grown up children and six grandchildren.Presently living in Knott End on Morecambe Bay he is originally from North Staffodshire where he still has many friends and family.For his sins he is an avid Stoke City supporter.Ron has a good working knowledge of the North West,the Manchester area,Cheshire and Derbys in addition to North Staffordshire.
Ron enjoys football,walking and swimming in addition to keeping the grandchildren happy.He has a lifetime interest in History including family history as well as travel.
Ron is professional in all his dealings.He is reliable,conscientious,always acts with integrity and always does his upmost to bring situations to a conclusion.He is good with people from all ranks of society and a safe pair of hands.
In these times of uncertainty it is reassuring to know that he has Government security clearance being licensed by the Security Industry Association and also holds a current DBS(CRB) Certificate.He is more than willing to hand over for inspection these certificates if requested.
« Back
Copyright © 2020 - HHA Research Org UK. All Rights Reserved