Our Team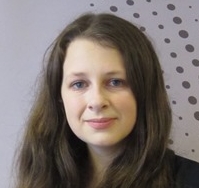 Ashley Halvorsen
(Researcher)
United Kingdom
Ashley is original from Toronto, Canada where she read history specialising in religion at the University of Toronto.
She moved to the UK in September 2011 to read law; she graduated with a First Class degree, ranking first in her cohort winning the prestigious Sweet & Maxwell Law Prize. Ashley is currently training to become a barrister after being awarded scholarships from the Honourable Society of the Middle Temple.
Her first brush with the industry was in 2012 when she was a researcher for a genealogist helping to track heirs worldwide. Having come from a small family, she decided to research her own history and managed to trace ancestors settling in Amsterdam from Persia in the 17th Century.
She has now returned to conducting intestacy research whilst juggling a full-time corporate job.
« Back
Copyright © 2020 - HHA Research Org UK. All Rights Reserved