Our Team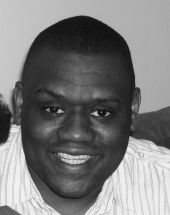 Marcus Dingwall
(Caribbean Research Partner )
United Kingdom
Marcus started Roots Research Services in 2007 whilst running a publishing company in Wolverhampton. After graduating with a degree in Law, probate research was his way of staying in the field whilst starting various companies.
For almost 10 years, Marcus has helped many individuals and companies around the world to obtain the necessary documentation to assist their probate/genealogy research and find next of kin in the Caribbean.
He has now created unique access to government records which allows him to work quickly. The most popular countries include Jamaica, Trinidad and Barbados.
His background is in Sales and Internet Marketing. He is married with two children in Wolverhampton, West Midlands.
« Back
Copyright © 2020 - HHA Research Org UK. All Rights Reserved