Our Team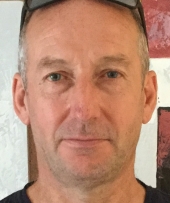 Nigel Martin
(Researcher)
United Kingdom
Nigel's interest in genealogy first started when his eldest sister decided to find out their family tree, this was in the days before the internet so she had to do a lot of driving around to access archives / libraries / churchyards etc.
He has searched history for friends and is hoping to do research part time along side his gardening and then eventually to do it full time.
He is looking forward to working for HHA as a researcher and gaining more experience in bringing together estates to their rightful heirs.
Nigel is 54 years old and currently working as a self employed gardener, he has been married for 29 years and have 2 children a son of 24 and a 16 year old daughter, both still living at home. He lives on the Surrey / Sussex / Kent border.
« Back
Copyright © 2020 - HHA Research Org UK. All Rights Reserved