Our Team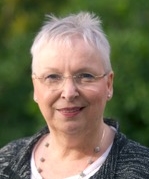 Jennifer Pinder
(Researcher)
United Kingdom
Jennifer Pinder lives in South East London with her husband and 4 cats.
She is approaching retirement from dentistry and is building a second career in Family History Research and Heir Hunting.
She has researched her own family over the past 10 years. Her interest and skills have been enhanced by extensive study.
She has passed the Pharos Tutors Intermediate Certificate , and is about to start the Advanced course .She is working towards the IHGS Certificate
She has a professional genealogy business , Family Story Research .She was accepted as an Associate Member of AGRA in September 2015 .
She has joined the HHA because she believes that being a member of a professional association with standards that protect the public is important .
She has the necessary skills for finding heirs and being sensitive to the sometimes very personal issues encountered .
« Back
Copyright © 2020 - HHA Research Org UK. All Rights Reserved