Our Team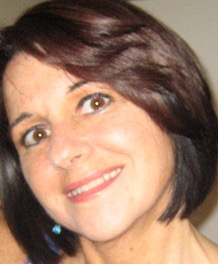 Laura Lee Watson
(Italian Researcher)
Italy
Laura Lee Watson is the founder of Digging up Roots in the Boot and a proud third generation Italian American.
She is member of the Association of Professional Genealogists (APG) . She ventured abroad to Italy in 2005 with the intention of digging a little deeper into her Italian roots. She visited her ancestral villages in Sicily, has met and developed ongoing relationships with distant cousins, and had her Italian citizenship recognized.
It was after that amazing experience that She dedicated herself to promoting the richness of Italian cultural heritage.
She views Digging up Roots in the Boot as a Homecoming Experience - Breaking Down Brick Walls and Bridging the Gap Between Generations.
She specializes in Heritage Tourism, Italian dual Citizenship and Genealogical Research throughout Italy for Americans, Canadians, Australians, British, and Argentinians of Italian descent.
« Back
Copyright © 2020 - HHA Research Org UK. All Rights Reserved