Our Team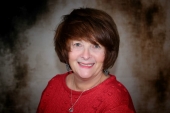 Ann Rodgers
(Canada Research Partner)
Canada
Ann's introduction into the genealogical research field began as a family tree project. Now she has several years experience in North American research, specializing in Canadian searches, including bio family searches. Her Canadian citizenship enables her to acquire Canadian documents for International Heirs. 


She is centrally located in downtown Toronto which allows easy access to many vital Ontario resources, such as probate records, land registry, city and telephone directories as well as building her own library from the various local genealogical societies and library archive files.


She holds a diploma from Humber College of Applied Arts and Technology, Certifications for time management and brings a strong sales background with her when dealing directly with potential Heirs. 


Currently she has acquired the Toronto Police Clearance Letter which helps to put potential Heirs at ease. 


In a recent case with one of our members she was able to find the living Heir with only a name, address and year they resided at that address.


Our members who have worked with her find she is tenacious in her endeavours and very reasonably priced. 
« Back
Copyright © 2020 - HHA Research Org UK. All Rights Reserved